The Company
It is the mission of United Servo Hydraulics, Inc. and its staff to provide the best service available in the hydraulic repair industry. We are committed to providing lasting solutions through thorough planning and projecting and in the most critical situations, responding with efficient yet precise workmanship.
As indicated in our ISO9001 certification, United Servo invests in continuous improvement through training, cutting edge testing and machining technology. Our meticulous process management approach ensures flawless results and peace of mind.
Our goal is to proactively respond to the needs of your facility. A successful outage project, planned or unplanned, begins with communication. Each customer has full access to our Lead Technicians who specialize in control valve performance, complete system troubleshooting, and the overall needs of your fuel gas or steam electro hydraulic control system.
The Team
As our team continues to grow, so does our focus on cross-training and development. A successful repair process requires strategy and dedication from the entire team.
Our Account Executives are dedicated to connecting you with the information and internal resource you need to get your issues and needs resolved.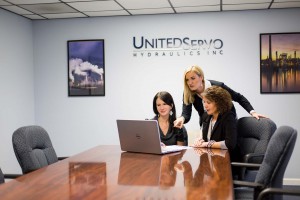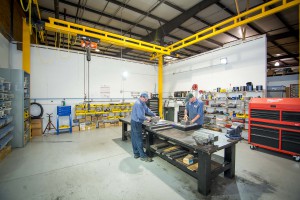 Meet the Team
Leadership
Our owners and executives are hands on and on-site each day to oversee every order. They are available for feedback and support.
Account Executives
Professional account management team specialized in customer service and maintenance planning.
System Operation Specialist
On-site technical staff, specialized in system performance and troubleshooting.
Electrohydraulic Technicians
Our technicians are trained on OEM specifications and process and carryout the entire repair process for all complete assembly maintenance.
Valve Technical Specialists
Our valve technicians are trained on servo valve performance, repair, and testing.
Machinists
Skilled machinists are on-site to ensure replacement parts are on-hand when require as part of your rebuild.
24/7 Emergency Response Team
As part of the USHI difference, dedicated staff is available for emergency support 24/7.